Cryptid Crew

You're a freshly-bitten werewolf who's embraced their monster life... but what kind of life is it without friends? Do some traveling, meet some cool monsters and cryptids, and even go on dates! Each section of this visual novel will add a new monster to your list of friends until you've got yourself a wicked cool crew. And then you can date them. So really, it's a win-win.
Cryptid Crew is a visual novel that's divided into two main parts: a road trip where you meet and befriend the main characters, and then an unlockable dating sim where you can either go on dates or get to know them a bit more as friends.

There are 10 dateable characters: 3 girls, 4 guys, and 3 non-binary pals. They're a healthy mix of legendary and local cryptids and monsters!

Content advisory: Cryptid Crew contains screen shakes and flashes, swearing, at least one middle finger, and light (cartoony) gore.

Option for dyslexia-friendly font
Any sound effects are mentioned in the narration
In progress accessibility options:
Toggle transitions to disable screen shakes and flashes
If there are audio-focused scenes, transcripts will be available in the Extras page once those scenes are unlocked

Those scenes will be skippable in the game, and there will be an option to play them in the Extras page

diverse player options (most with customized narration)
option to turn off swearing by the player character (swearwolf vs werewolf)
a lunar calendar so you can manage your lycanthropy
a whole lot of hand-painted trees
a snarky moral compass character to keep you on the right track
choices matter

different endings (3 main endings, but many different ways you can get there)

dating sim is aro/ace friendly!

not into dates? no problem! time to develop some friendships instead, all without getting a "game over :( " ending
option at the start of the dating sim will determine if the routes will be ace-friendly, aro-friendly, or aro-ace-friendly

an original soundtrack!
voice acting!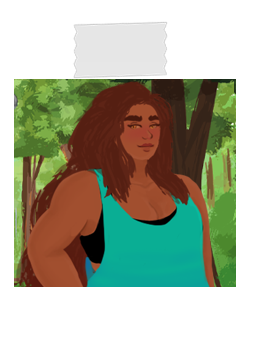 Bee | she/her | 24 | a very cool werewolf. likes pastries, pranks, and puns. not really a fan of alliteration, though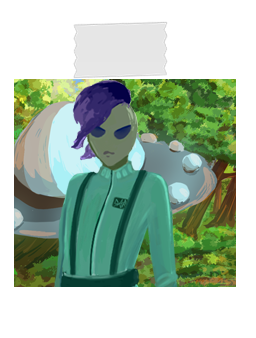 Saros | they/them | ??? | an alien who definitely didn't crash on Earth on purpose :)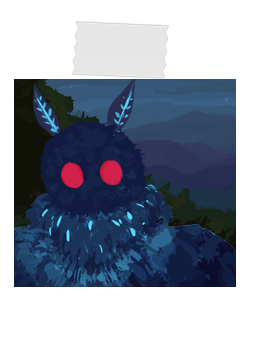 Mothman | he/him | age unknown | a moth, a man, and a friend. is that a lamp you got there? nice lamp. mind if i... stare at it for a while?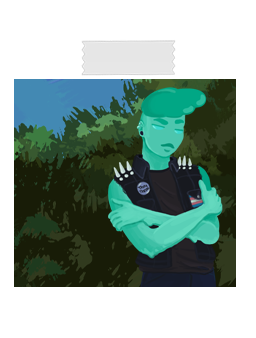 River | they/them | 24 | a slime monster ready for a fight. if you're into death threats, you're gonna be into River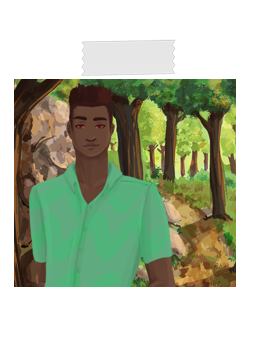 Landon | he/him | 132 | a vampire with an... interesting past :) you know Loveland Frog? Do you really, though?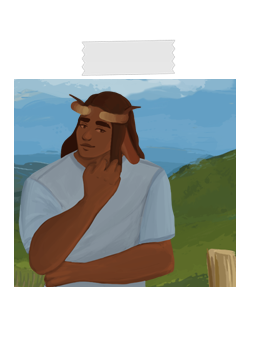 Jack | he/him | 26 | a minotaur who's always up for an adventure. seriously. goin on a hike? you're morally obligated to let Jack know.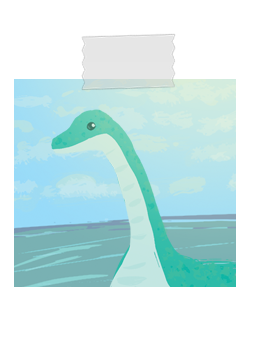 Nessie | she/her | old, so old | who said the Loch Ness Monster couldn't travel?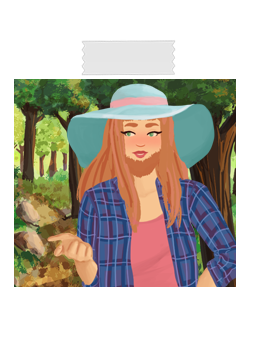 Nona | she/her | 25 | a part of the elusive Bigfoot species, also runs a hot dog stand. has no patience for thieves, really likes plushies.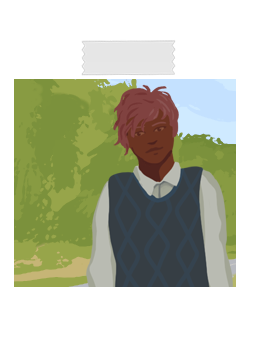 Miller | he/him | 120 | a ghost who really likes cheating at board games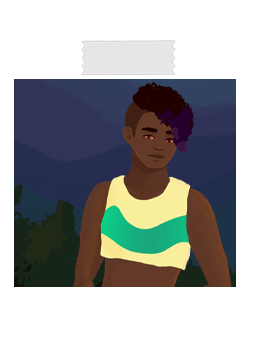 Aurelia | they/them | 175 | a very chill vampire who just wants to watch TV. is all about the #aesthetic
Follow and support Cryptid Crew via social media and Patreon! Check out some Early Promo merch at the official store, too! (or at some Florida conventions! Current Summer convention lineup: Central Florida Comic Con, Metrocon, and Tampa Bay Comic Con. Hope to see some of you there!)